Beginner Online Sewing Course - for Kids!

Do you have a child who would love to learn how to sew?
If so, we have the perfect beginner online sewing project!
What will they make?
A gorgeous apron to wear while cooking in your kitchen!

What will your child learn?
How to use a sewing machine
How to make their own apron pattern
How to choose and cut their fabric
How to make a designer apron and one for the whole family!

How to sew and use their mathematical and measuring skills

What will they get in this course?
Video sewing tutorials with Maree
Learn to sew step-by-step via video
With written instructions as well
4 easy to follow online sewing lesson modules
1hr of expert teaching tutorials to watch as many times they like

BONUS - Kids Sewing Booklet
Your child will also receive access to a special sewing booklet so they can follow the instructions and practice sewing at home. This booklet includes easy step-by-step instructions on a number of basic sewing projects and sewing techniques.

What do they need?
Access to a sewing machine
Adult supervision while using the sewing machine

Who is it for?
Creative kids, kids who would like to learn how to sew, make their own clothes or even become a fashion designer!

Our online sewing course 'How to Sew an Apron' is ideal for kids between 8 years and 15 years old who are beginners and would like to learn to sew from home. For teenagers and above, we also have our popular Zero To Sewing In A Weekend Beginner PJ Course!
Our online courses are great for kids who already have some sewing skills too and a desire for sewing, design and crafts.
It's also perfect for adult beginners!

Sew aprons for the whole family!
Your child can continue with their new sewing skills to make gorgeous apron's for the whole family. They can refer back to the video tutorials any time they like and move onto other sewing projects afterwards. Such as our Zero To Sewing Beginner PJ Online Course!

Ready to start sewing?
You can buy our Kids Online Apron Sewing Course which is currently on sale for a limited time!
Price
Normally $97
On Sale Now 50% off!
AUD$47
For a limited time only!
We look forward to welcoming your child into our online sewing course!
Until then,
Happy Sewing,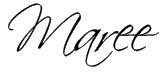 Check out our other online sewing courses at www.mareepigdon.com to continue developing your sewing skills with us.