SEW PERFECT ZIPPERS

DO YOU HAVE THE FOLLOWING ZIP PROBLEMS?



WOULD YOU LIKE TO SEW ZIPS LIKE THIS?



Contrasting thread colours have been used for demonstration purposes
If so...
We have a NEW online sewing course TO TEACH YOU HOW!
In 'Zip Along With Confidence' we teach you how to sew in the top 5 most common types of zips with ease and create a professional finish.


No.3 The 'very popular' Invisible Zip!

No.4 The Fly Front Zipper

No.5 The Opened Ended Zip

Not only that, we teach you how to attach facings and linings for a beautiful professional finish to the zips in your garments.
Who is this course for?
This course is perfect for you if you're a beginner and have never sewn in a zip OR;
An intermediate or advanced sewer who would like to improve the way you sew in your zips,
You would like to create a professional finish while sewing your zip into garments with facings and/or linings,
You find it hard to remember how to sew in zips and need an easy way to remember,
You avoid all patterns if they have a zip!
What will YOU make?
In this course you can either make yourself a zip sample book following all 5 modules to practice and reference in future and/or,
Follow the module you need, when you need it, for all your sewing projects that include zips.

What will you learn?
How to sew in 5 of the most common zip types
How to apply facings and linings when sewing invisible zips
How to use the invisible zipper foot
The invisible zip ironing trick
How to sew 5 zip types with a perfect finish
How to apply a variety zips types to a variety of fabric types
Where and how to use interfacing when sewing in zips
Zip templates for perfect guides
The magic tape zip tip!
Expert sewing tips, tricks and skills from Maree all along the way...!
What will you get?
The requirements list to ensure you have everything you need to get started
Over 3 hours of expert video sewing tutorials with Maree and Jacqueline!
Easy to follow step-by-step written instructions with pictures
Online access to sew anywhere you like, whenever you like!

Sewing Booklet - Written Instructions
The written instructions come in a fabulous 30 page Zip Along With Confidence sewing booklet which includes easy step-by-step instructions for you to follow as you go along.


What do you need?
Access to a sewing machine, an overlocker is desirable too and basic sewing essentials e.g. scissors, pins, needles etc plus a smart device and internet connection.

Which pattern?
There is no pattern required to complete this course.
You can of course use any pattern with one of the 5 zipper types and follow the corresponding module when you get to the step of sewing in your zipper.
How does it work?
You can access your online sewing course on your computer, iPad, tablet or smart phone right next to your sewing machine!
Once you purchase our Zip Along With Confidence online sewing course and receive access you can either start as soon as you're ready or choose a time in the future that suits you. There is no set timeframe.
Simply click on the links to commence watching the sewing video tutorials!
Download the requirements list so you have everything you need to get started.
Schedule a day and time that suits you to start sewing.
Watch the videos as many times as you like.
Send us a picture of your beautiful zips!
What others are saying
"Your online sewing course is the most wonderful course! I couldn't sew on a machine before and after your course, I've made several really (even surprised myself) pairs of beautiful pyjamas using cotton fabrics normally used to quilt with. My mother has been thrilled with hers at Christmas time last year and her birthday, thank you!! I found you so easy to follow and very personable in the videos. I'd love to do another one of your online courses."
Kimberley Gantenbein - on our Zero To Sewing Beginner Course
"I have sewn items with Maree that I didn't think possible. From a formal dress to ballroom dancing outfit to magnificent patchwork bags. Maree is a teaching genius!"
Tiffany Mc Intosh – Student Grovedale, Australia.
"This course exceeds my expectations. Maree Pigdon is extremely thorough and an excellent teacher!"
Adrian Meadows - on our Zero To Sewing Beginner Course
VIDEO: Sneak Peak Inside the course
Direct link to watch on YouTube: https://youtu.be/XRHsq27J9oo
Ready to start sewing IN PERFECT ZIPS?
If you would like to start this fantastic course taught by award winning sewing teacher Maree Pigdon along with her daughter Jacqueline, simply click buy now and within approximately 48hours you will receive your access and can get started in the comfort of your very own home!
50% OFF SALE IS NOW ON!
Sale Price: AU$97
Check out our launch videos below to learn more about this course.
We look forward to teaching you!
Until then,
Happy Sewing,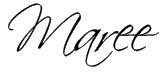 Launch Videos
VIDEO #1 -
Direct link to watch on YouTube: https://youtu.be/2cBeo3yaHmA
VIDEO #2 -
Direct link to watch on YouTube: https://youtu.be/x1sr6lZekMQ
VIDEO #3 -
Direct link to watch on YouTube: https://youtu.be/rYaOXwRqH20
VIDEO #4 -
Direct link to watch on YouTube: https://youtu.be/XRHsq27J9oo
Price AU$197
Would you like to see our other online courses?
Beyond The Pattern - Designer Shirts