Would you like to learn how to sew or re-fresh your sewing skills?
If YES then the 'Zero To Sewing In A Weekend' beginner sewing course is for you!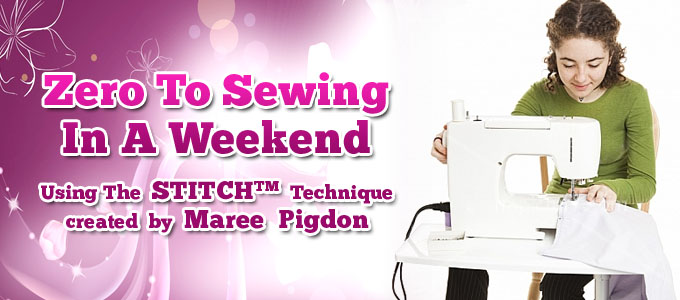 beginner sewing cOURSE dates 2022
Term 1 - Saturday 19th & 26th March 2022
Term 2 - Saturday 21st & 28th May 2022
Term 3 - Saturday 13th & 20th August 2022
Term 4 - Saturday 19th & 26th November 2022
x2 Saturday calsses per course, 9am until 5pm both days.
Who is it for?
If you have never used a sewing machine or even threaded a needle this course is perfect for you! Or if you have some sewing skills but need a refresher course!
What you will make
In the Zero To Sewing beginner course you will be able to follow the step by step expert sewing tuition to make your own gorgeous set of PJ's. Check out the video below.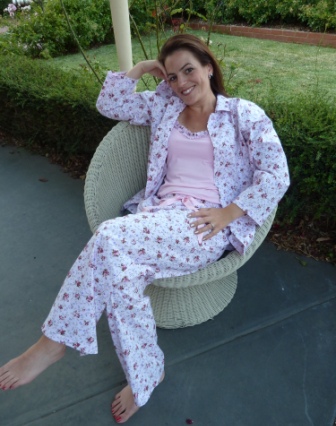 Which pattern will you need?
I recommend using this Kwik Sew pattern number 3553 and it is supplied for you when you book this course.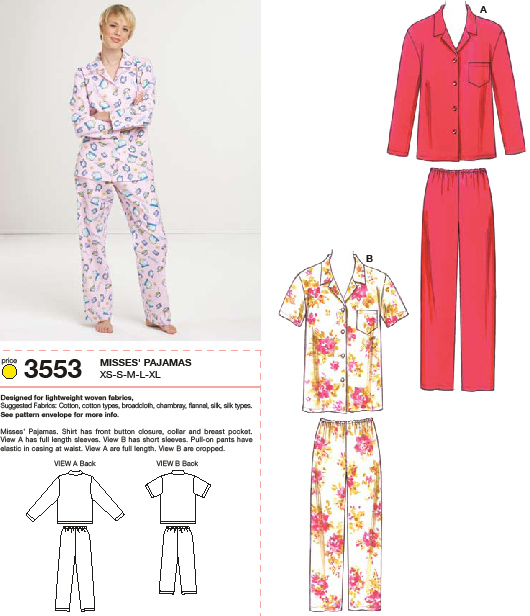 What you will learn
How to use a sewing machine
How to read and follow a pattern
How to measure and cut your fabric
How to start sewing the right way from day one!
How to sew your first set of PJ's including button holes
How to take your PJ's 'Designer' with gorgeous trims, embellishments and more!
what others are saying
"My name is Dezi and I had booked into Maree's sewing classes, where I made my first pair of pyjamas.

Since then, I have gone on and made 4 compete sets and 5 bottom pants.

I have now moved onto making a fully lined vest and have made 3 after I enrolled for a full term of lessons.

I am booked in again for another term and will be a student for a very long time.

People ask me why I travel so far to learn how to sew? The answer I give is simple. I wanted to learn from the best and am being taught by a master!

Maree Pigdon apart from being a lovely person, is truly a master of sewing.

Maree not only knows how to sew, Maree knows how to teach others. Nothing is too much for her and her attention to detail is something above the rest. Maree knows what is going on even when she is in a far corner.

My advice to anyone who is serious about learning how to sew, then do not waste your time or money elsewhere, go to the master, Maree Pigdon."

Dezi - Solicitor from Altona Meadows
"Maree, Thank you so much for the The Zero To Sewing in a Weekend - Beginner sewing clinic I can't even express how much I enjoyed my time learning from you. My husband commented that he had never seen me so excited by something other than my children!!! I am so proud of my PJ's and also the PJ trousers I have done so far for my kids."
Belinda - Geelong
"The Zero To Sewing in a Weekend - Beginner sewing clinic was fantastic as a self taught sewer to learn how to do things properly! I thought I knew more than I actually did... now I know how to do all of those things and more because of Maree!"
Elizabeth Gordon - Geelong
Need some more inspiration?
Check out these gorgeous PJ's that you can learn to make for yourself, friends and family too!
Course Price
$297
Are you ready to start sewing?
If you would like to book a spot for our beginner sewing clinic book online today so you don't miss out BOOK CLICK HERE!
We look forward to welcoming to Rosewood Cottage!
Until then,
Happy Sewing,